Congratulations on taking the first step towards student loan relief!
Take the Next Step:
Call 833-319-8283 and be immediately connected with one of our in-network student loan settlement officers who will be able to give you honest, direct feedback regarding your case or schedule a FREE NO-OBLIGATION Consultation now.
[otw_shortcode_button href="https://calendly.com/freshstartinfo/student-loan-consultation" size="medium" bgcolor="#050105″ icon_position="left" shape="square" color_class="otw-black" target="_blank"]Schedule Consultation[/otw_shortcode_button]
OR
Email us now at info@freshstartinfo.org to receive a FREE information package about the the truth about how borrowers are able to discharge their student loan debt
Thank you, again, for visiting FreshStart Info and taking the time to fill out our form. FreshStart Info started as a resource for those who struggle with tax debt, and we're excited to make to leap into student loan debt as well. I appreciate you trusting us with your information and wish you the best of luck with your student loan resolution. 
Please feel free to reach out if you have any questions or concerns. 
Sincerely,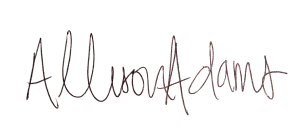 Allison Adams
FreshStart Info
aadams@freshstartinfo.org